Green X Growth – Building a Green Future together!
On January 20th 2021, President-elect Biden and Vice President-elect Harris will be sworn into office. On this occasion, we bring this message.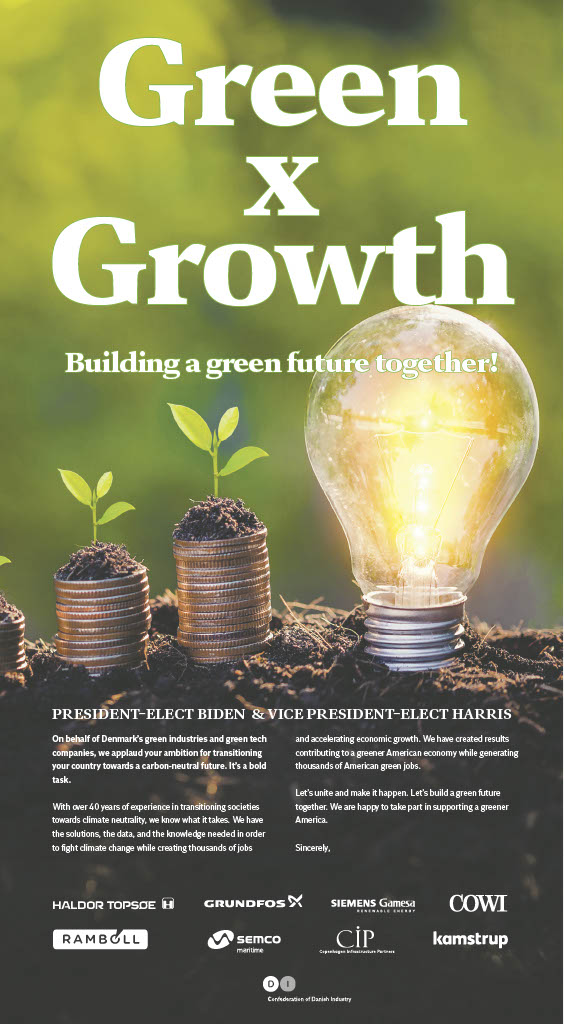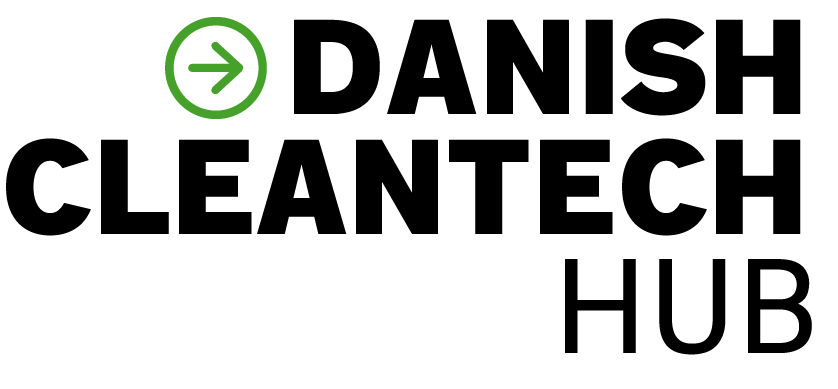 President-elect Biden & Vice President-elect Harris
On behalf of Denmark's green industries and green tech companies, we applaud your ambition for transitioning your country towards a carbon-neutral future. It's a bold task.
With over 40 years of experience in transitioning societies towards climate neutrality, we know what it takes. We have the solutions, the data, and the knowledge needed in order to fight climate change while creating thousands of jobs and accelerating economic growth. We have created results contributing to a greener American economy while generating thousands of American green jobs.
Lets unite and make it happen. Lets build a green future together. We are happy to take part in supporting a greener America.
Sincerely,
Topsoe, Grundfos, Rambøll, Semco Maritime, Siemens Gamesa, CiP, COWI, Kamstrup, Confederation of Danish Industry.